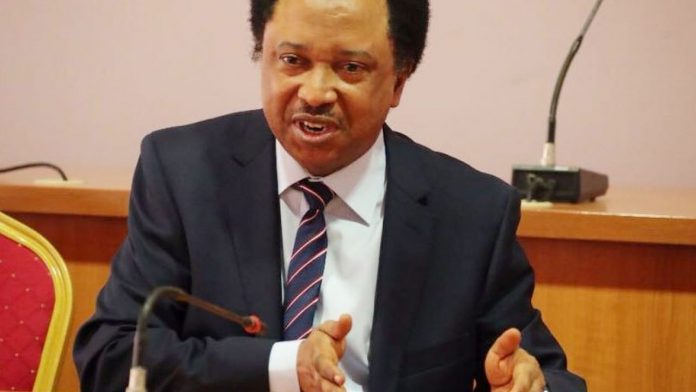 – Shehu Sani advised northern political leaders to allow the south to take over the presidency from President Buhari in 2023
– The ex-Kaduna lawmaker said it is the turn of the south, considering the unofficial rotation principle and the support the south gave the Buhari presidency
– Sani warned that the country may be plunged into crisis and violence if the north refuses to honour the zoning arrangement Senator Shehu Sani has cautioned political leaders in the north not to contemplate on retaining the presidential seat when President Muhammadu Buhari completes his term in 2023.
The outspoken former lawmaker who represented Kaduna Central in the eighth National Assembly said the northern leaders would be inviting disunity and violence to the country if they hold on to power, The equity news reports. Sani said following the zoning principle which is also responsible for the actualization of the Buhari presidency, it is the turn of the south to occupy the Aso Villa seat come 2023.
Presidency 2023: Shehu Sani speaks on why north should allow south to take over Shehu Sani urges northern leaders to allow the south to take over the presidency in 2023 Source: UGC The lawmaker added that the southern part of the country supported the election of President Buhari and should be rewarded with the 2023 presidency for their support.
Sani alleged that some prominent northern leaders have been convening meetings all with the agenda on how to retain the presidency seat beyond 2023. According to him, their argument is that the administration of President Buhari favours the south more than the north. The lawmaker advised political leaders in the south to be united, adding that the north can take advantage of their disunity and still keep the presidency beyond 2023.
Equity news.ng previously reported that Yerima Shettima, the national president of the Arewa Youth Consultative Forum, said the 2019 presidential election had shown that the north has the most number of voters. Yerima also claimed that the southeast will support the north to produce Buhari's successor in 2023, adding that the north needs to be compensated.